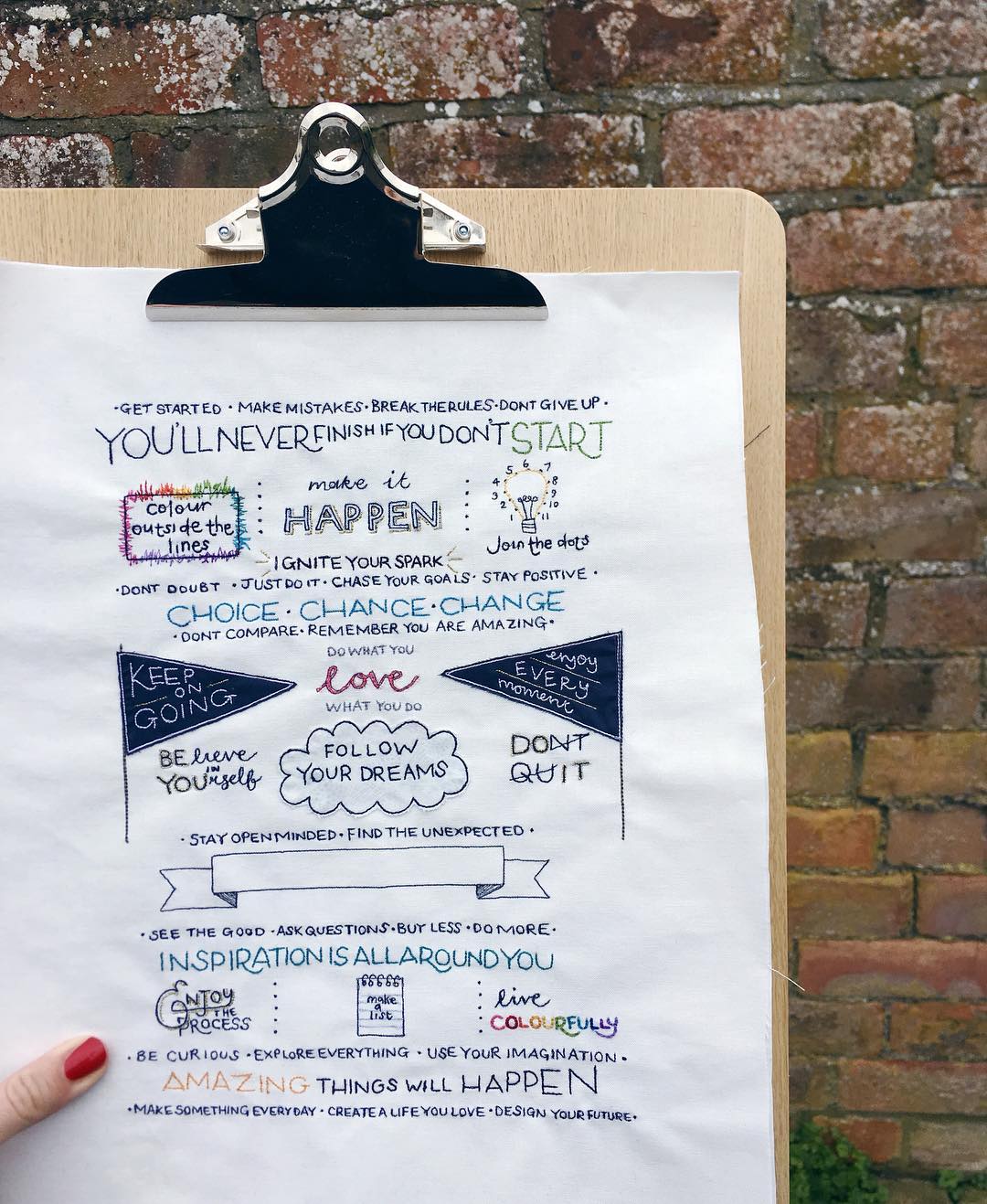 A little while ago I posted and picture of the care instructions label I had made. I talked a little about what had inspired it, but I didn't really talk about why I'd made it.
In thinking about my goals and motivation … my mission for what I do… I started to see all of my work as little care instructions. Small reminders stitched from and in to the cloth of my work. My goal is to make my thread count ? and keep creating care instructions .
And just because I don't think I could get a lot more motivation in one picture, here's the original embroidery of my makers manifesto banner.
#marchmeetthemaker Day 14: motivation/goals