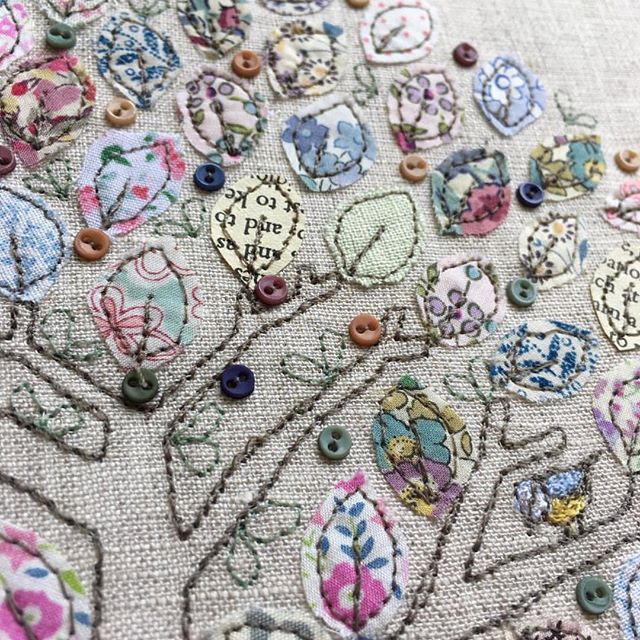 Today's post is a throwback and work in progress post all at once, as I'm currently making a family tree picture, and realised I hadn't posted a photo of one for ages!
Each leaf of the tree is individually stitched from my collection of Liberty scraps, the tiniest of tiny tiny buttons are hand stitched to the piece, and because there are a family of blue tits living in the trees in my garden, I always hide a little birds amongst the branches too.
Because I don't make these pictures very often (I always get a flurry around Christmas!) I end up stitching little practice birds, so writing this post also reminded me to cut them up and list them in my shop, which I've done this morning there are only four available so be quick!