I was thrilled when Helen from Bustle and Sew  contacted me and asked if I would be interested in appearing in the may edition of their magazine, as part of the 'Meet the Maker' feature.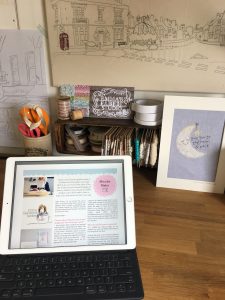 It's a really beautiful on-line publication, filled with sewing projects, tips and crafty inspiration, so I am delighted to have been included.
You can find out more here.