For some time now I've been thinking that I really ought to show this long-neglected little corner of my website a bit of love; I enjoy writing, I used to blog regularly (I can't quite believe that I'm sending you to look at that ..although if you have enough of a dig you'll find my very first attempts at free motion embroidery) and I like the micro-blogging element of Instagram (in case you aren't a follower, you can find me here) somehow though, it just turned in to an extra thing to do, and then fell somewhere near the bottom of my to-do list.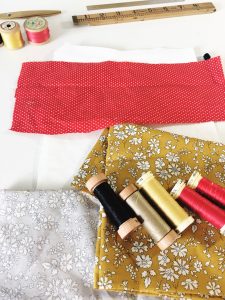 I run a weekly feature on my Instagram page called Motivational Monday – I love thinking of or hunting out quotes, planning, sketching and stitching.  So when Mr. G suggested I use the same theme for my blog posts too, I realised he might be on to something. From now on, I will be adding a little more meat to the bones of my motivational Monday posts; whether that's showing a bit of the work  behind the scenes that goes in to making each picture, discussing the subject or theme in a little more detail, or just uploading a picture if I'm light on time!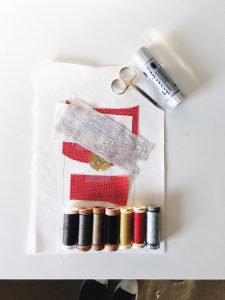 Recently I have been making more pictures of food – particularly food packaging.  With my creative juice picture, I really felt like I might have found my thing – looking at everyday objects in a new way. Im a real typography geek, I love researching fonts,  and also love the fact that pictures like this give me a chance to think; to play on words, to examine themes and thought processes around the work that I do, and while I still love making detailed embroideries, it's really quite nice to do some work that engages my heart and my head.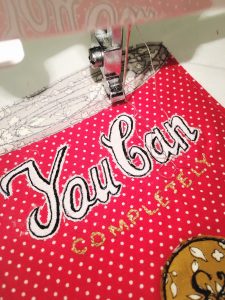 So there we are, my first Motivational Monday post – I can do it. And you can too.
Have a great week x