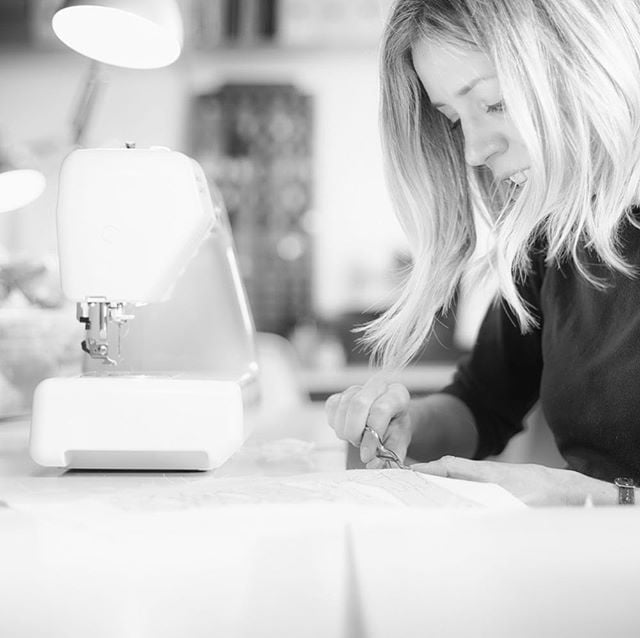 I often forget to mention that my work is free motion embroidered – everything you see is 'drawn' on my machine (A Janome SMD3000) As a thank you for all of the support, here are some free motion embroidery tips for anyone who would like to give it a try;
1. Take it steady – especially when you're starting, it's not a race, take things slowly and concentrate on watching what you're doing rather than hitting your foot hard on the pedal!
2. Find the best way of stabilising fabric that works for you – you don't necessarily need a hoop; a stabilising fabric, or even plain old paper (which is what I always use) behind your material can work just as well.
3. Approach iron-away pens with caution! It can be really handy using a frixon pen as a guide, but please don't scribble all over your work thinking it'll be gone once you've ironed it – you can usually see a ghost line where the pen once was, and on some fabrics, I've found it completely re-appears – I would say only use one if you're sure you're going to stitch very close to your pen mark, or trust your artistic flair, and go without.
4. Don't be afraid to experiment – i don't use a hoop or an embroidery foot, but it's what works for me. Play until you find what works for you.
5. Practice makes perfect – my work is pretty neat now, and that's because I practice every day. My work is always improving, and yours will too – there really isn't a trick to it, other than to keep going.
6. There are no mistakes – the very thing that attracted me to free motion embroidery is that it isn't precise; any slips or wiggly lines can usually be incorporated in to your design – embrace the wiggles!
7. The final and most important tip is to have fun ?
I hope that's useful or if interest to some of you! Have a great Tuesday x