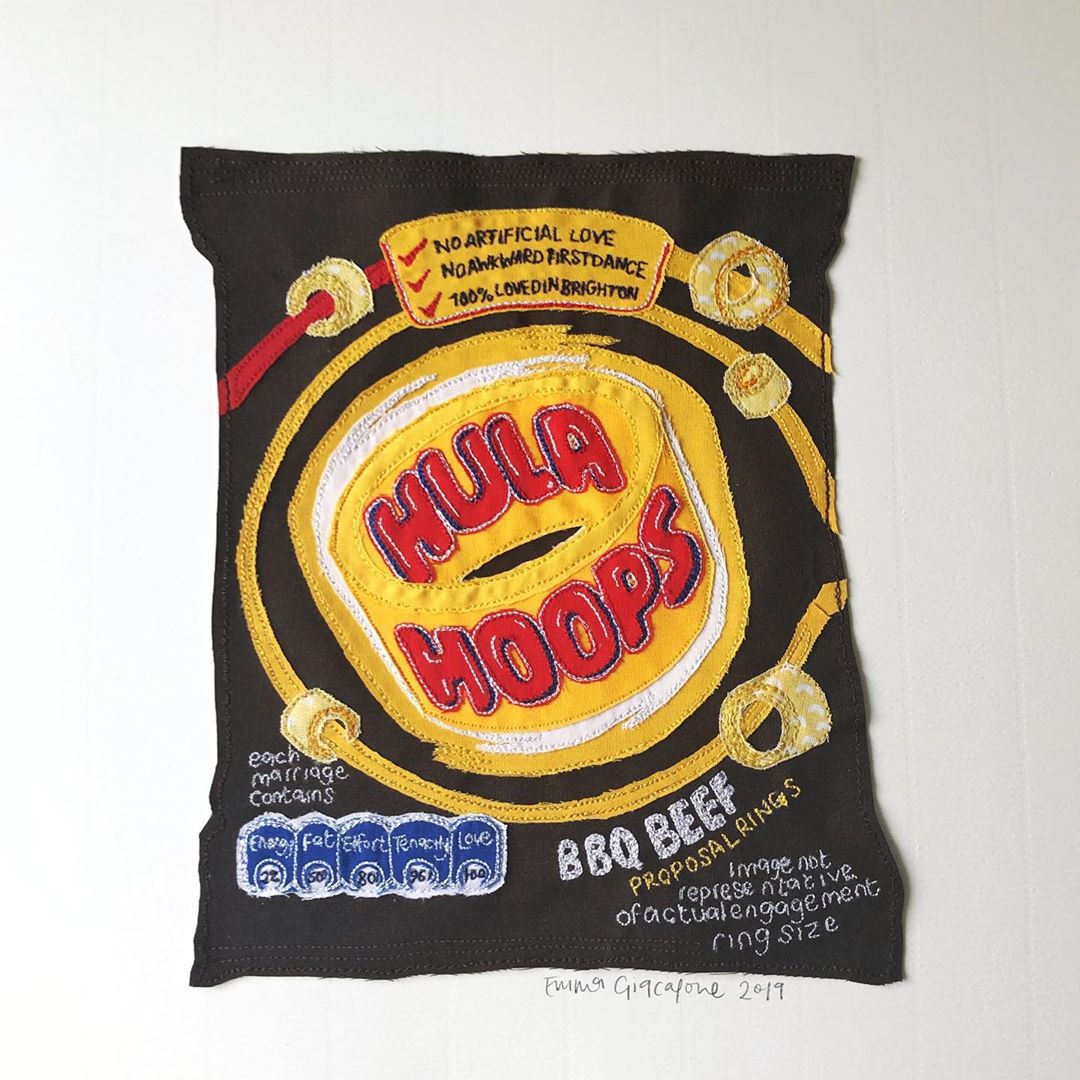 Photo taken at: Stroud, Gloucestershire
As I'm sure know, food pictures are one of my absolute favourites to make, and I'm lucky enough to have been working on a flurry of food-based commissions this past few weeks. A packet of crisps has been on my to-make list for a while. In fact the only reason I haven't already made any, is that I love them all and didn't know which to choose first, so I was delighted to be asked to make some hula hoops! Personalised doesn't always have to be about adding names to things, and I love the gorgeous story!that this thoughtful gift tells.
Please do get in touch if you'd like to commission something special of your own – I'm not going to mention that C word that happens in December yet, but that's what I'm thinking of! I probably won't have masses of commission slots available this year, so do get in touch early if you have something in mind.
Right, time for the school run. Back to some routine – hurrah! Have a great day xx